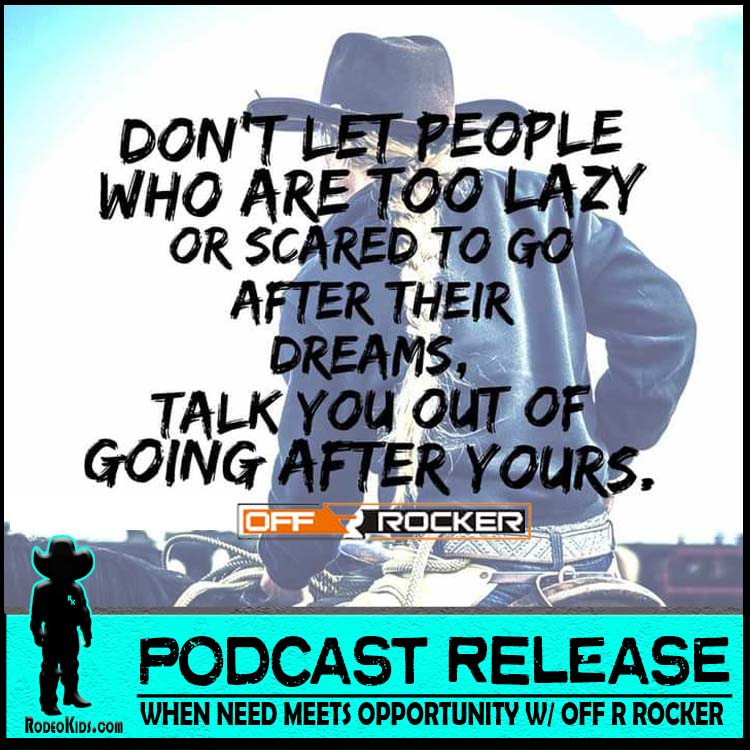 You never know what a phone call can lead to! The day before we recorded this podcast, Shane Holland from Off R Rocker called RodeoKids.com to talk about their company. We loved their story and their mission AND we just so happened to be looking for our next podcast guest. Timing really is everything! 
We're very excited for guests Shane Holland and Rickelle Mathis to tell their story of how two high school friends reconnected and instantly began creating amazing opportunities for their own families and so many more! Off R Rocker is a small, family owned business built so their kids could see how their passion and ideas could become a business that helps other kids chase their dreams too. This amazing company is putting a portion of their proceeds toward sponsoring RODEO kids by helping them get up and down the with entry fees, apparel, fuel and vet bills.
Check them out at www.OffRRocker.com and give them a follow on Facebook and IG! 
#rodeokids #rodeokid #timingiseverything #offrrocker #goldbuckledreams #rodeoroad #makingithappen