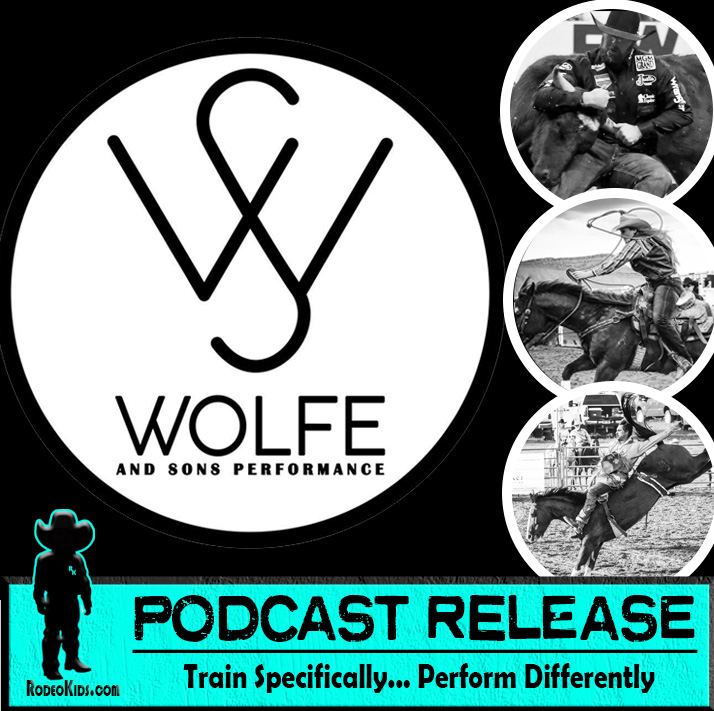 If your horse could talk, would it look at you and say, "you're making me do all this work, when are you going to start?"
Dr. Andy Wolfe joins us on this RodeoKids.com podcast episode to introduce event specific physical training to enhance our performance in the competition arena. He explains why it is important to take care of our bodies to prevent injuries, utilize our muscles to their full potential and tap into energy systems that will give our bodies the competitive advantages we're looking for! 
Click here to sign up today
Dr. Wolfe earned a Doctorate of Education in Educational Leadership, a Master's of Science in Kinesiology, and a Bachelor's Degree in Kinesiology from Tarleton State University.  Dr. Wolfe currently serves as an Assistant Professor for Tarleton State University - Department of Health and Human Performance. Additionally, he functions as the Director of the Kinetic Performance Laboratory, which produces exercise science research examining the effects of innovative strength and conditioning training.  He has contributed to the advancement of the kinesiology field with over 17 publications, 35 professional presentations, and 13 grant and in-kind donations.  In addition to his academic accomplishments, Andy is certified through the National Academy of Sports Medicine as a Personal Fitness Trainer and a Corrective Exercise Specialist. He has over 10 years of experience in the strength and conditioning field/setting and has coached 100+ athletes at all levels (youth, high school, college, and professional). Proudly, several of his previous athletes have progressed to well-recognized Division I athletic programs and professional sports organizations.