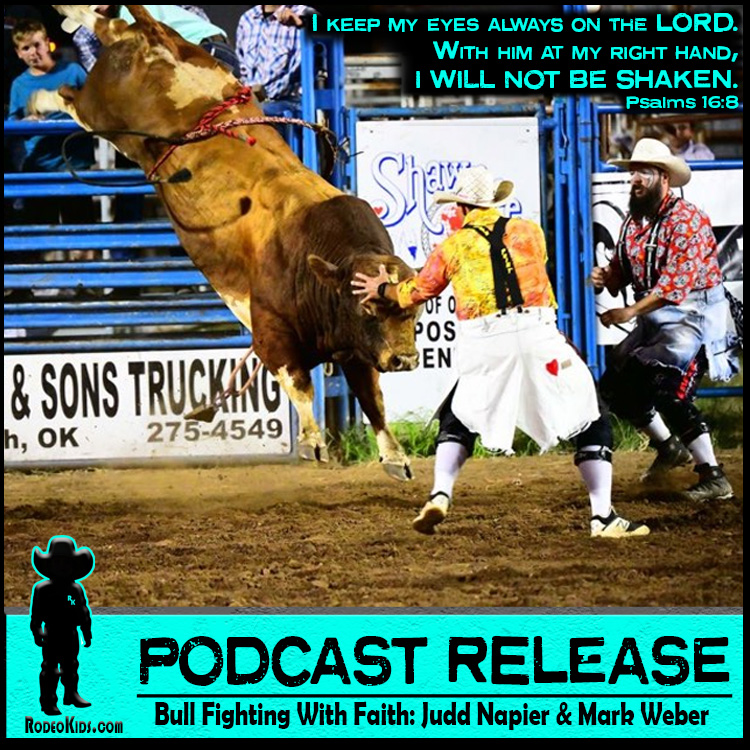 Cowboy lifesavers, a.k.a. bull fighters, Judd Napier and Mark Weber, joined us on last month's RodeoKids.com Monthly Zoom! These two men have been all over country fighting bulls and protecting youth to professional bull riders. They also set an amazing example of faith and fellowship, showing up to the morning devotionals and sharing their faith with anyone who wants to talk about. 
#bullfighter #bullrider #bullriders #torrotwister #cowboylifesaver #cowboyresure #rankone #rank #faith #cowboy #cowgirl #rodeo #rodeorider #rodeokids 
Contact Judd Napier or Mark Weber for any questions or advice!  
Facebook: Judd Napier Professional Bull Fighter IG: @JuddNapier
Facebook: Mark Weber Professional Bull Fighter IG: @mark_weber1105